Nachos
Taking the work—but never the flavor—out of game day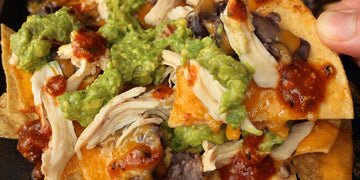 Hungry Fan Loaded Chicken Nachos
While these aren't traditional (more Mexican-style) nachos, they're rib-sticking, mouthwatering fun for your tastebuds. Good for your game day celebration, your Cinco de Mayo celebration, or even just a Tuesday, this dish is celebration on a platter.
Read more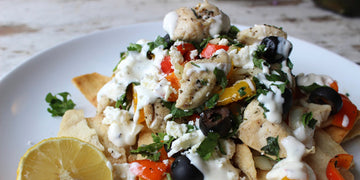 Mediterranean Nachos
Look, nachos are delicious. But sometimes your basic all-cheese or hearty fully-loaded nachos get boring. Sour cream and guac and carne asada are great, but we wouldn't mind mixing things up every once in a while. Enter Mediterranean nachos. This tasty take on the cheesy Mexican/Mexican-American/...
Read more