Burgers
Ready to crush your game day party? You've come to the right place.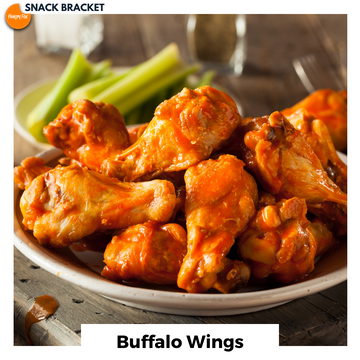 Wings reign supreme as the 2021 Snack Bracket Contest champ
Yep, it's official. America has spoken. Buffalo wings have secured their victory as the champions of snackdom, beating out cheeseburgers in the final round, defeating all others in our 2021 Snack Bracket Contest. And much like the NCAA National Championship game, it was never even close.  This w...
Read more
Mitch in the Kitch Recipe: Smashed Burgers
We here at Hungry Fan are beyond pleased to introduce our newest content contributor, Mitchell Schwartz! You may know Mitch from his Super Bowl-winning feats on the gridiron with the Kansas City Chiefs. Or maybe you know him for his love of food and kickass cooking video series, Mitch in the Kitc...
Read more