Air Fryer
Ready to crush your game day party? You've come to the right place.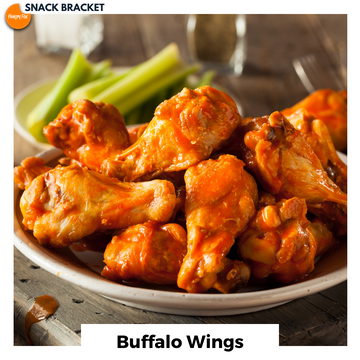 Wings reign supreme as the 2021 Snack Bracket Contest champ
Yep, it's official. America has spoken. Buffalo wings have secured their victory as the champions of snackdom, beating out cheeseburgers in the final round, defeating all others in our 2021 Snack Bracket Contest. And much like the NCAA National Championship game, it was never even close.  This w...
Read more
The Best Air Fryer for Your Needs
We have a pretty strict policy here at Hungry Fan to only promote products we like, use, believe in, or all of the above. And if you've ever spoken about kitchen gadgets with our founder, Daina Falk, then you know just how much she loves air fryers. She is fairly obsessed with them to be quite fr...
Read more