NFL
Ready to crush your game day party? You've come to the right place.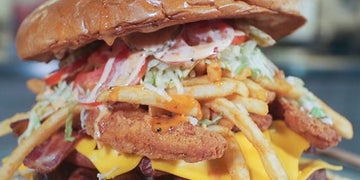 10 Unique NFL Stadium Eats
THE ELASTIC WAISTBAND SWEATPANTS EDITION OF 'WHERE ARE THEY NOW?' With the NFL season coming to a close, we thought we'd celebrate one of our favorite parts of game day at the stadium: the game day eats! In our book, there is only one way to win at stadium food: as a concession stand, you've got ...
Read more
A Guide to NFL Game Day in London
This October, the NFL will be playing three games in England as part of its NFL London series. All three games will take place at the famed Wembley Stadium, so we're here to get you ready for a jolly good game day. Wembley Stadium has played host to NFL games abroad since 2007. And it's one heck ...
Read more