Indianapolis 500
Ready to crush your game day party? You've come to the right place.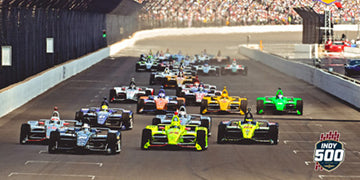 A Guide to Spectating at the Indianapolis 500
America loves the Indianapolis 500. And what better weekend to watch some IndyCar than Memorial Day weekend?! The more festive the better! If you're heading to this year's race, awesome! Here's some tips to help you have the most most enjoyable experience possible: 1. DON'T MISS FRIDAY AND SATURD...
Read more