Cooking
Ready to crush your game day party? You've come to the right place.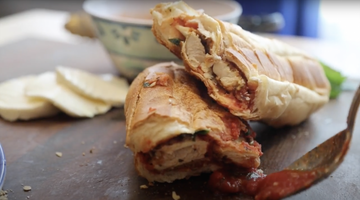 Some of Our Best Cooking Videos
For those of you just finding your way to Hungry Fan for the first time, welcome! (And to all you old-timers, welcome back!) Recently, some of our favorite cooking videos have been featured on popular websites. (Huzzah!) But due to some time constraints, some of these videos have had to be abbrev...
Read more
How to Fix Cooking & Baking Mistakes
Did that salt look a whole heck of a lot like sugar? Yeah, we know. we've all done it. Here's how to solve some of the most frequent "oops" moments in the kitchen. We got together with our friends at Shari's Berries and realized that so many of us–expert of not–sometimes screw up in the kitchen. ...
Read more