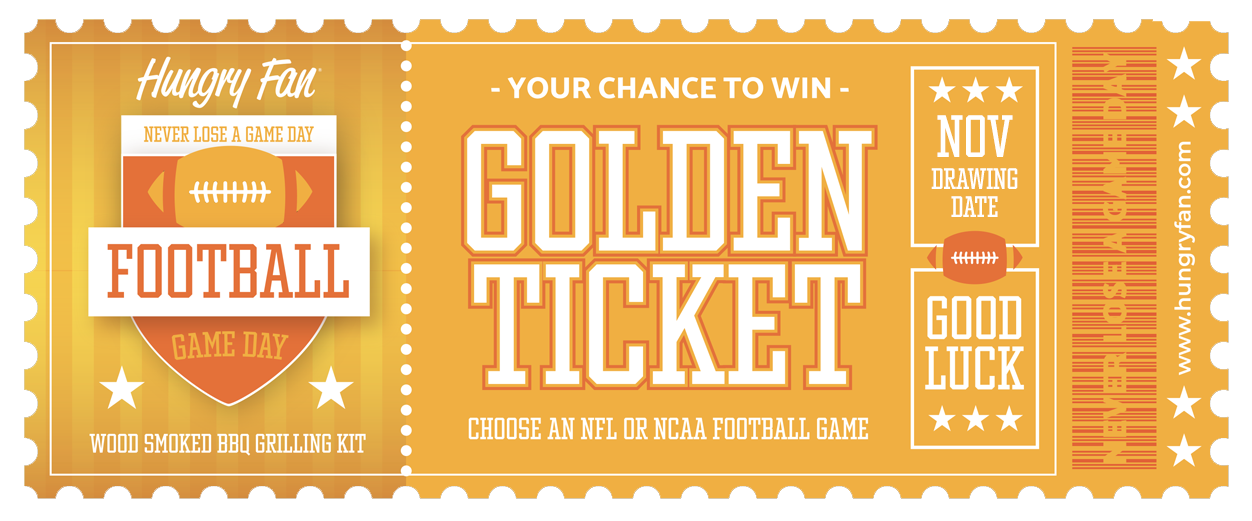 Enter to win!
Thanks for purchasing a Wood Smoked Barbecue Grilling Kit. Enter your information below to be entered into our Golden Ticket contest! You could be the lucky winner of 2 NFL or NCAA football tickets.*
*Maximum total prize value is $600. Cash redemptions prohibited.

Your information will *never* be shared or sold to a 3rd party.
Legal Information Copyright 2021 © www.hungryfan.com / All Rights Reserved