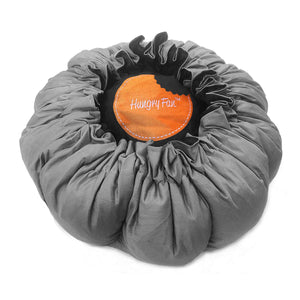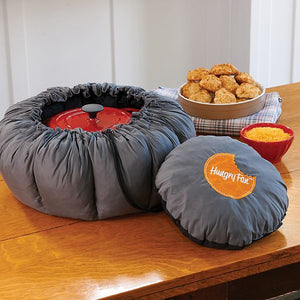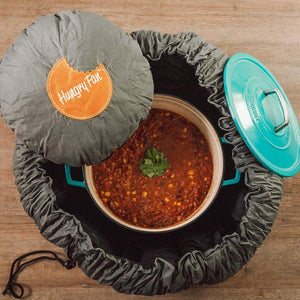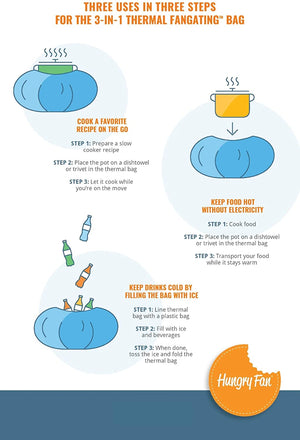 Hauling around slushy ice chests and bulky slow cookers is a thing of the past thanks to the 3-In-One Fangating™ Bag. Our innovative thermal bag keeps your beers cold, grub hot, and meals slow cooking even on the go. Pack enough for the drive, the game, or the whole day and know your drinks and food will be fresh and ready to eat for hours on end.
AN IDEAL COOLER: No one wants warm beer. Pile some ice and your favorite drinks into our insulated bag, and your frosty, refreshing beverages will have every other tailgater green with envy.
COOKING ON THE GO: Have a long drive ahead? Slow cook food without plug-ins, fires, or batteries. It's the perfect solution for finishing off holiday and potlucking meals while you travel.
KEEP FOOD FRESH: Food hot off the grill but not sure how to keep it warm? Package it up and pop it in the Fangating™ Bag. It'll still be piping hot when the game is over and you're caught with a serious case of the munchies on the way home!
SAFE AND CONVENIENT: Our thermal bag keeps heat trapped inside, so you can carry your hot-off-the-stove foods securely.
NOTE: Thermal bag purchase does not include slow cooker insert, Dutch oven, or pot.