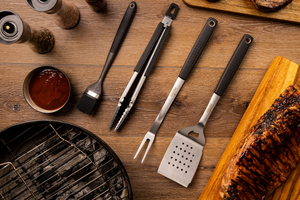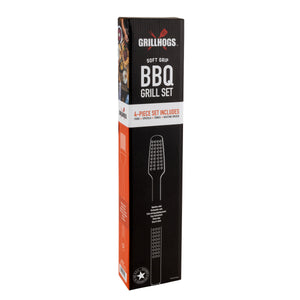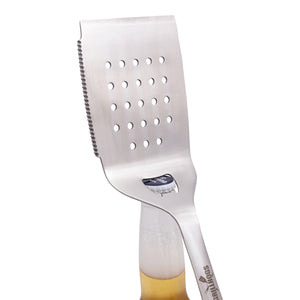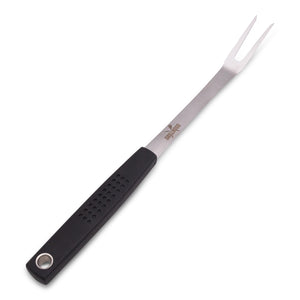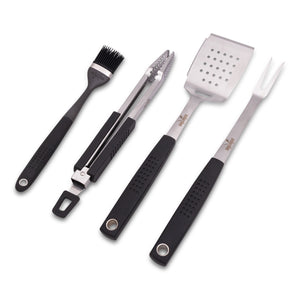 Master your meat with the GrillHogs Premium BBQ Grill Set. (Plant-based grillers also welcome 😉.) Our heavy-lifting, extra-long BBQ accessories are made for serious grill masters, backyard party heroes, and tailgating pros.
ALL THE ESSENTIALS: With our reliable spatula, tongs, and meat fork, you'll have everything you need to get meat on the grill and smiles on faces. The multi-purpose spatula even features a serrated edge for cutting and a bottle opener for convenience! 
HEAVY-DUTY STAINLESS STEEL: No more busted, bent grill gear. Our grill set is made with food-grade stainless steel, so you can rest assured that our products are safe and sturdy. 
PERFECT FOR ALL YOUR NEEDS: Whether camping, tailgating, partying, or potlucking, our tools are terrific for indoor and outdoor cooking demands.
MACHINE WASHABLE: You'll never have to worry about a tedious clean up again—all our grill tools are dishwasher safe, so washing up will be as easy as your grilling experience. 
CONVENIENT TO STORE: Use the handy storage hooks to hang your grilling accessories.