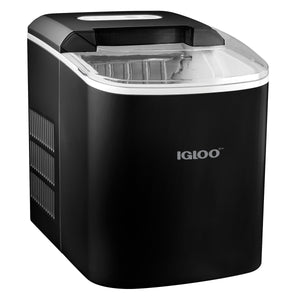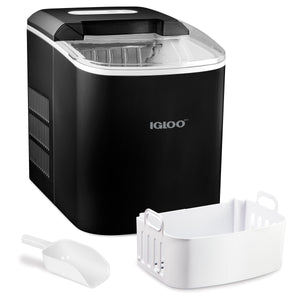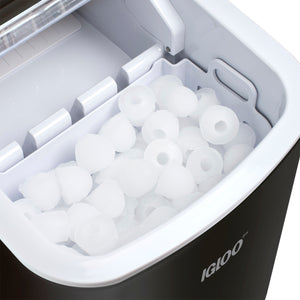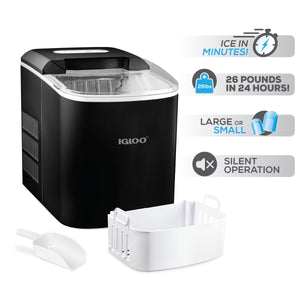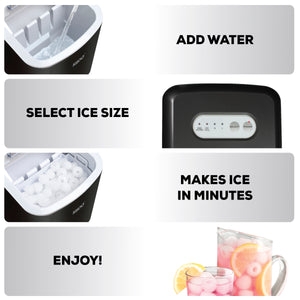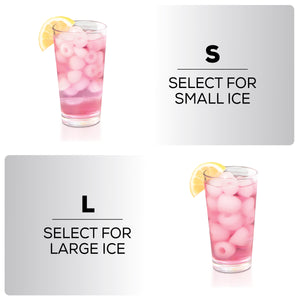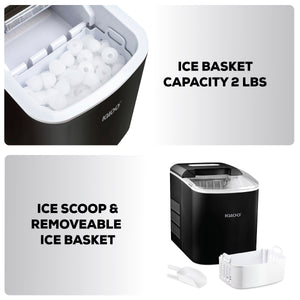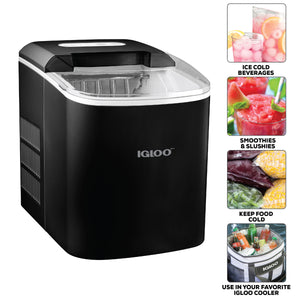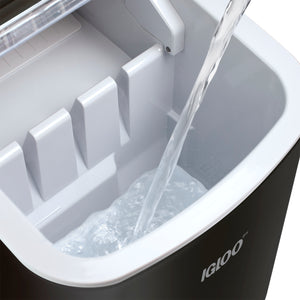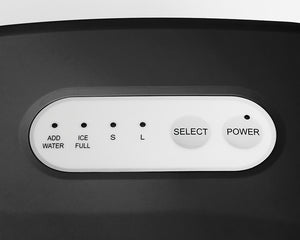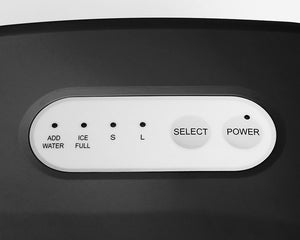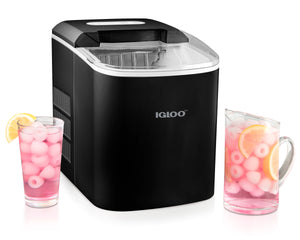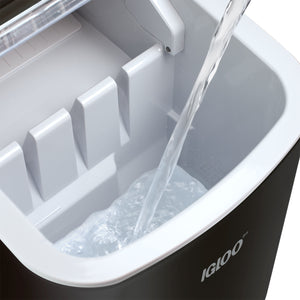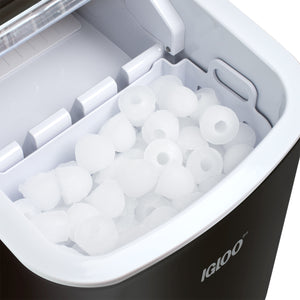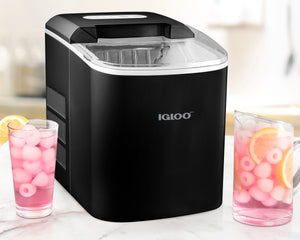 Stop wasting time and freezer space on conventional ice trays! Our compact, stylish, and portable Countertop Ice Maker supplies you with drink-ready ice in as little as 7 minutes and can produce a whopping 26 pounds of ice per day! Never run out of ice during the big game or a hot backyard BBQ.
WHENEVER AND WHEREVER: Get the ice you need when and where you need it! This portable ice maker goes anywhere you do and looks slick on your countertop.
ENOUGH ICE FOR EVERYONE: Keep the water tank filled, and produce 26 pounds of ice in a 24-hour period—enough to keep drinks cold all day long. Plus, the removable ice basket stores up to two pounds of ice at a time.
STAY IN CONTROL: Simple to understand and illuminated with LED lights, the electronic control panel allows you to choose the size of ice cubes, tells you when you need to add water, and alerts you when the ice basket is full.
MAKE CLEANING SIMPLE: Remove the drain plug to easily release water from the unit when not in use.