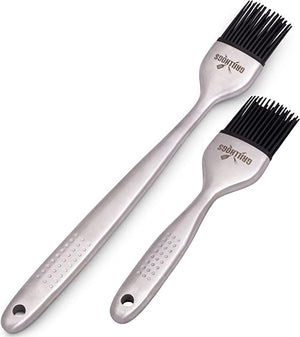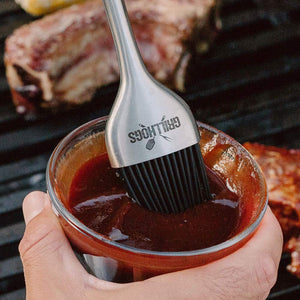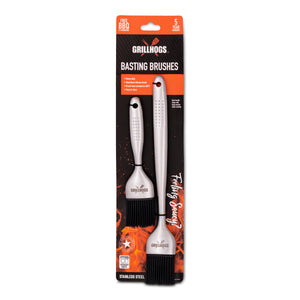 Achieve glazing glory with a 2-pack of our most-popular Sauce Basting Brushes. This dynamic duo of the kitchen handles all your favorite sauces so meats and bakes come out bursting with flavor.
LOAD UP THE SAUCE: Soft and absorbent, these BBQ brushes are designed to evenly spread glaze, sauce, marinade, or butter across your barbecued meats. They're must-haves for your collection of grill accessories.
BBQ YOUR WAY: Quickly soaks up thinner sauces that standard basting brushes won't. Try our silicone brushes with Carolina and Texas-Style barbecue or vinegar-based sauces.
POWER COUPLE: Including one 12" and one 7.5" stainless steel handle, this set gives you range and control in any situation.
SAFE AND DURABLE: Each stainless cooking brush is equipped with heat resistant silicone bristles. Our long 12" handle keeps your hands away from the heat when glazing at the grill.
EASY TO CLEAN: Our brushes are rust-proof and prevent any juices or meats from sticking. Easily wipe off your sauce brush after use or throw it in the dishwasher to keep it clean and ready for next time.