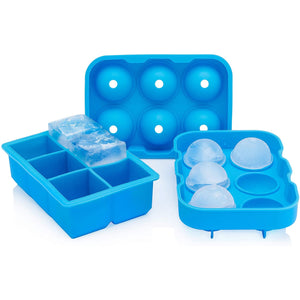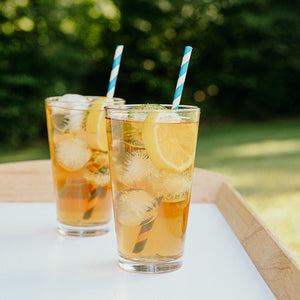 Say NO to watered-down beverages! Impress guests and maximize any drink's lifespan with our sleek 2" Ice Ball Mold and tray combo. You'll never go back to conventional ice trays and cubes.
DELICIOUS REFRESHMENT: Chill drinks without diluting them. Lasting up to ten times longer than an average ice cube, the 2" ice balls and molds will keep drinks colder for longer. Try them out with whiskey, vodka, iced tea, coffee, and more.
GIVE YOUR DRINKS A TWIST: Elevate all your cocktails and specialty drinks with fun, creative ice globes and cubes. You can even include garnishes, juices, and more for slow-melting add-ins.
BETTER THAN CONVENTIONAL PLASTIC: Our molds are made of flexible silicone, so you can grab ice without

battling a frustrating plastic tray.

This handy set of two allows you to make a total of 8 ice balls.

BPA-FREE AND FDA-APPROVED: You can safely use these premium ice molds in your freezer, dishwasher, and microwave.