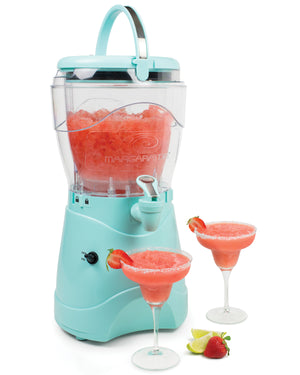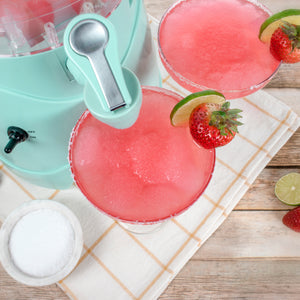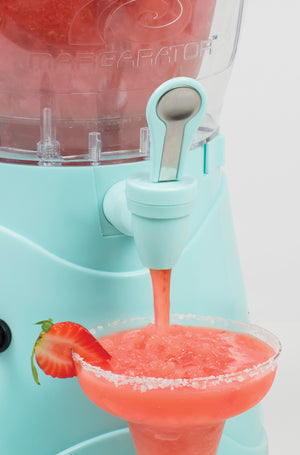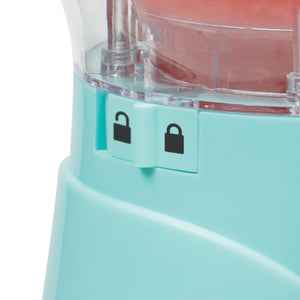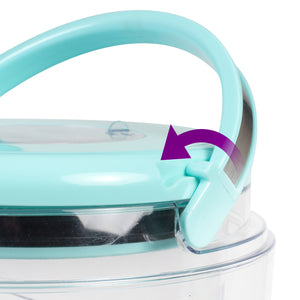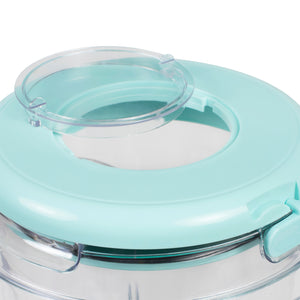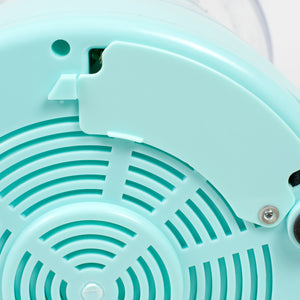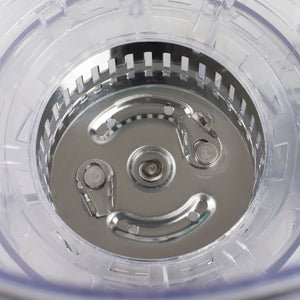 Keep the party going or add thirst-quenching fun to any occasion with our Margarita & Slush Machine! Watch as slushy shavings pile up for your drinks and margaritas. Use the easy-flow spout to dispense frosty drinks right away or grab the carrying handle to effortlessly lift the blending chamber from the base and take the party with you.
ENOUGH FOR EVERYONE: Make up to 1-gallon of your favorite slush drinks and margaritas at a time. This machine is the best way to mix up your drink game for parties or large gatherings!
STAINLESS-STEEL BLENDING CAGE: The patented stainless-steel shaving-blending cage finely shaves ice into delicious, refreshing slurries. For an easy cleanup, just detach the blending chamber from the base.
ALWAYS CHILLY: Warm, melted drinks don't belong at your get-together. With an incredible double-walled construction, the drink chamber keeps drinks cold for hours.
ALL THE BELLS AND WHISTLES: Our Margarita & Slush Machine is outfitted with an easy-flow spout for faster fill-ups, a carrying handle for traveling from room to room, and tidy cord storage on the base of the unit.