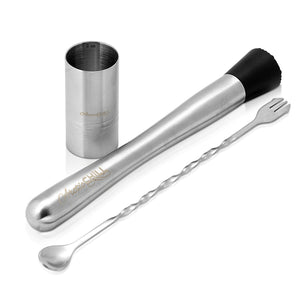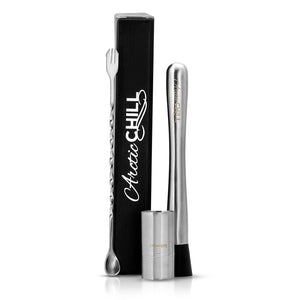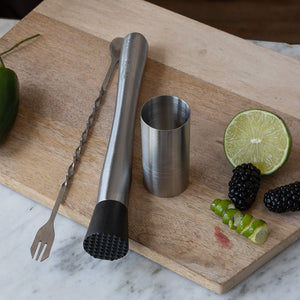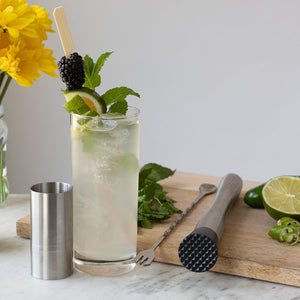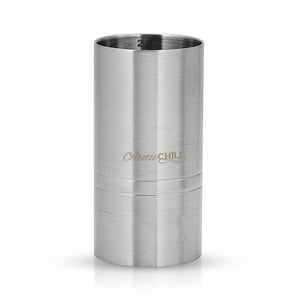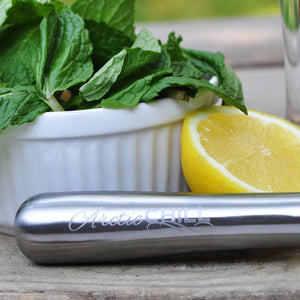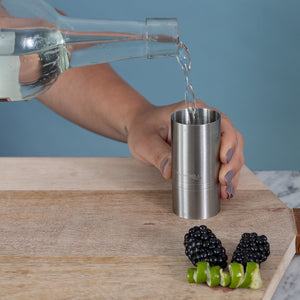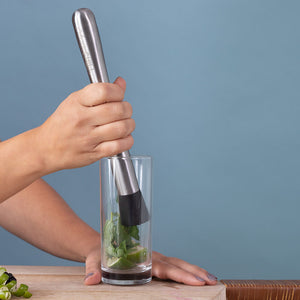 Mix up your cocktail game with our pro 3-Piece Stainless Steel Muddling Set. This bartender-approved kit is all you need to whip together amazing specialty drinks that will leave your friends wowed.
CLASSIC COCKTAILS GALORE: Create lip-smacking Mojitos, Mint Juleps, Old Fashioneds, and Caipirinhas for your party.
GROOVED, NON-SCRATCH NYLON HEAD: Quickly crush citrus fruits, herbs, and spices without ever cracking or breaking another of your favorite glasses!
ERGONOMIC STAINLESS STEEL HANDLE: Our muddler is weighted and balanced to coax out the perfect amount of juice and essential oils from fruits and herbs.
CLASSIC SWIZZLE MIXING SPOON: Mix, stir, and layer with ease thanks to the long-handled spoon, or snag those hard-to-reach jarred garnishes using the fork tip.
DOUBLE-ENDED JIGGER: Easy-to-see etched marks won't wear off and help you get perfect 1-ounce or 2-ounce measurements every time.