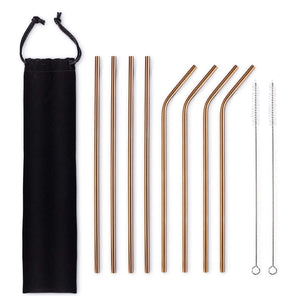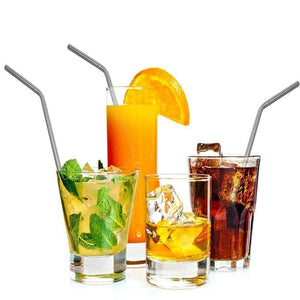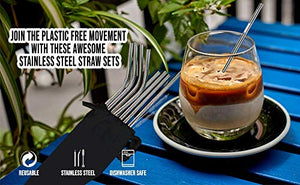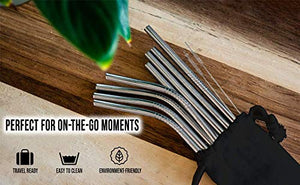 Who knew you could love a straw as much as the drink you use it in? Sleek and slender Arctic Chill Stainless Steel Drinking Straws are the perfect eco-friendly solution for sipping at home or on-the-go. 
SIP YOUR WAY: Our straw set comes with four straight straws and four bent straws. You'll always have a compatible straw when drinking out of coffee cups, metal tumblers, and more!
READY FOR THE ROAD: Use the convenient carrying pouch to bring your straws with you on all your adventures.
PLANET-SAFE ALTERNATIVE:

Each straw is crafted from food-grade stainless steel and designed to be reused over and over again! You'll never go back to single-use plastic that damages the environment.

MAKE CLEANING SIMPLE: Thoroughly wash your silicone straws with the included 11" cleaning brush or safely sterilize them in the dishwasher.