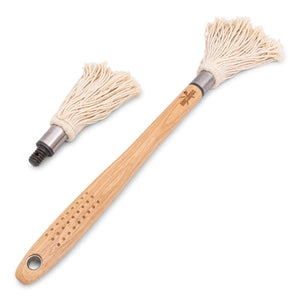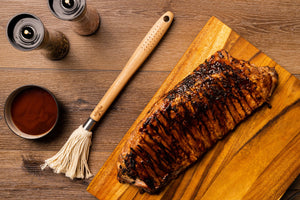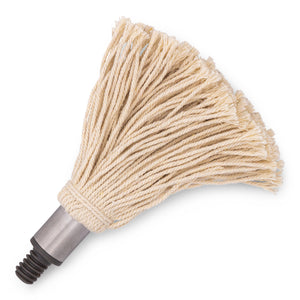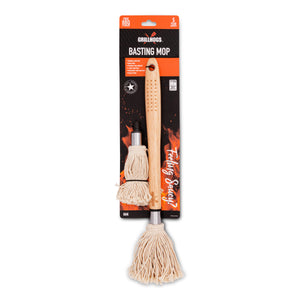 BBQ lovers rejoice! The GrillHogs 18" Basting Mop is here to solve your glazing and marinating problems. Uneven sauce coverage doesn't belong on your grub, so grab a mop that can handle your toughest grilling needs. 
LOAD UP THE SAUCE: Soft and absorbent, this BBQ mop is designed to evenly spread glaze, sauce, marinade, or butter across your barbecued meats. It's a must-have for your collection of grill accessories.
BBQ YOUR WAY: This basting mop quickly soaks up thinner sauces that standard basting brushes won't. Try it with Carolina and Texas-style barbecue or vinegar-based sauces.
SUPER SAFE: Our high-quality 18-inch wooden handle keeps your hands away from the flames while allowing you to maintain precise control.
EASY TO CLEAN: Tired of cleaning your grill brush? Pop the removable mop head in the dishwasher for a hands-free and easy clean! 
DOUBLE THE FUN: Our basting mop comes with two heads, so you can glob on all your favorite sauces.