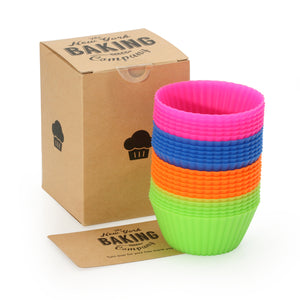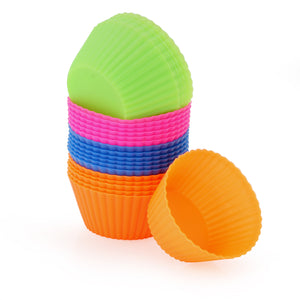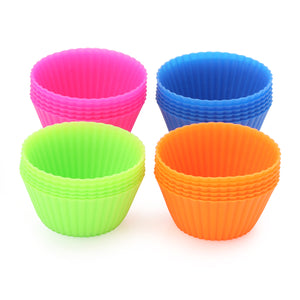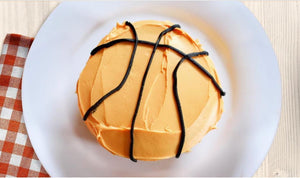 Up your hosting cred with our amazing silicone baking cups. Ideal for all your sweet and savory favorites, these colorful cups are as versatile as they are convenient.
STOP THROWING YOUR MONEY AWAY: No more single-use cupcake liners! Our reusable baking cups can do everything a liner can without the wastefulness and mess.
EASY TO CARE FOR: You can bake, freeze, and cook to your heart's content without worrying about liners degrading. And they're completely nonstick, so your food will release without tearing. Plus, cleanup will be a snap since these liners are machine washable.
ENDLESS POSSIBILITIES: Why stop at cupcakes or muffins? Whip up mini cheesecakes, baked quiches, frozen desserts, and so much more. Or easily portion out snacks for guests and kids!
GOOD FOR YOU AND THE PLANET: Our baking cups are made from 100% food-grade, BPA-free, FDA-approved silicone. They also reduce unnecessary waste created with traditional paper muffin liners.
OVER 1500 FOUR-STAR & FIVE-STAR REVIEWS: With over 1500 exceptionally happy bakers, you can rest assured you're buying the very best quality silicone baking cups on the market.