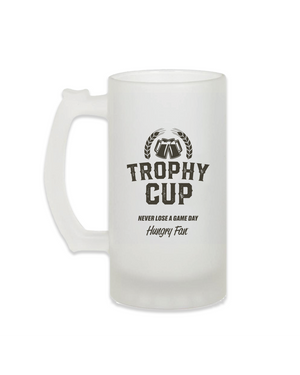 You deserve a trophy! Of beer, that is...
16 oz. glass beer mug

The frosted exterior finish makes this mug look as though it's just come out of the freezer!

The inside is clear, and the mug features a D-shaped handle with a thumb rest

Hand wash is recommended
Note: All items are made to order and are non-refundable. Items may ship separately from other items in your order within 5-7 business days.