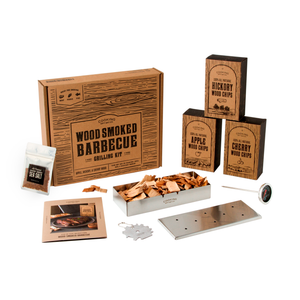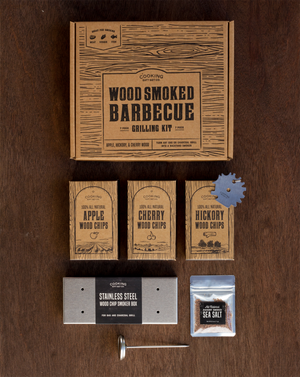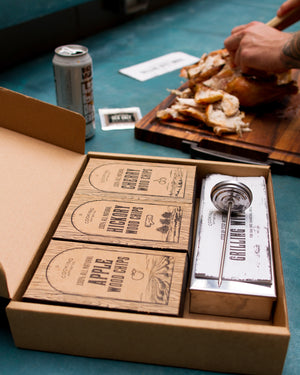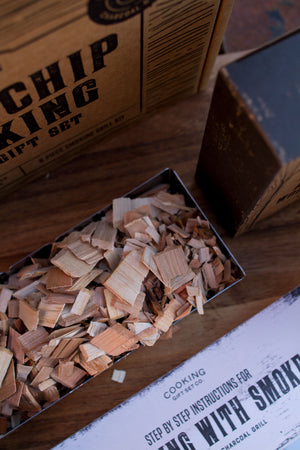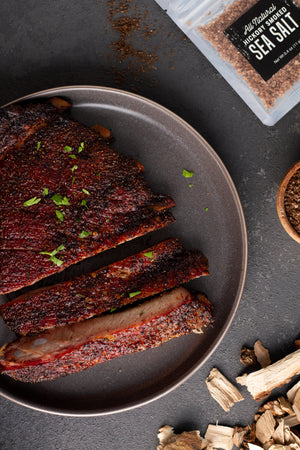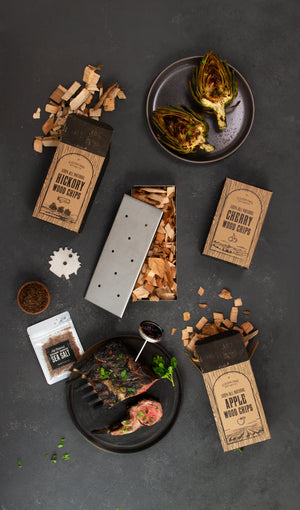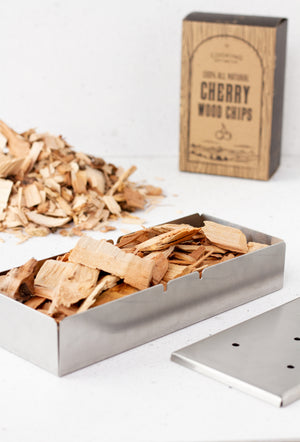 Exceptional food starts with setting stuff on fire. As avid grillers ourselves, we promote only the highest quality barbecue accessories we know and love! This convenient kit includes everything you need to transform your grill into a smoker. All you need is a gas or charcoal grill, and you're one step closer to ruling the grill.
GRILL KIT FEATURES
100% all-natural wood chips:

Freshly packed from tree to box in the US, these smoking chips contain no toxins, pesticides, or artificial flavors. Sample apple, cherry, and hickory wood chips to discover your favorite seasoning combos.




Durable smoker box:

This stainless steel smoker box can be used on any charcoal or gas grill and withstands heat and scorching. Thoughtfully designed, the holes on top allow smoke to drift up, but keep ash particles off of your food. 
Specialty meat thermometer:

Quickly and easily monitor internal temperature for perfectly cooked meat or veggies. This 5" probe dial is made from durable stainless steel and specially designed to display optimal meat temperatures for fast-glance readings.




Stainless steel grill scraper:

Safer and more effective than wire brushes, this universal grill scraper also doubles as a bottle opener for your convenience. The hang loop makes it easy to grab when you need it! 
Step-by-step illustrated instructions:

Our handy instructions include sample recipes, ingredient lists, and tool care tips so you can grill to your heart's desire with zero confusion and infinite taste.