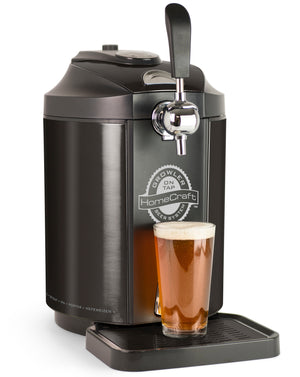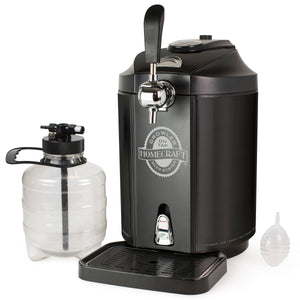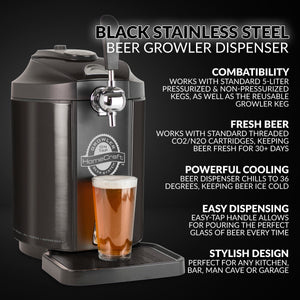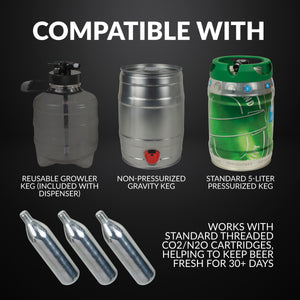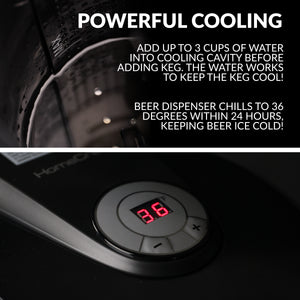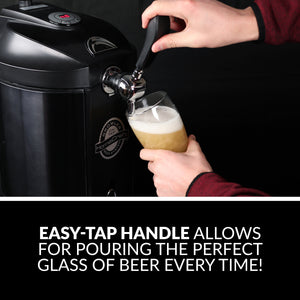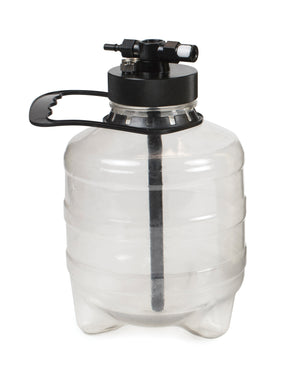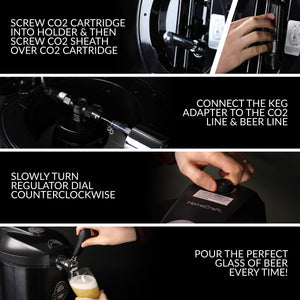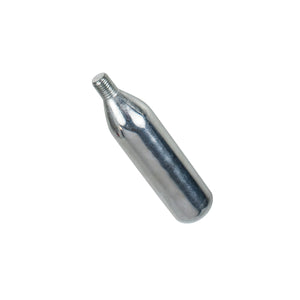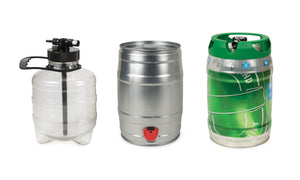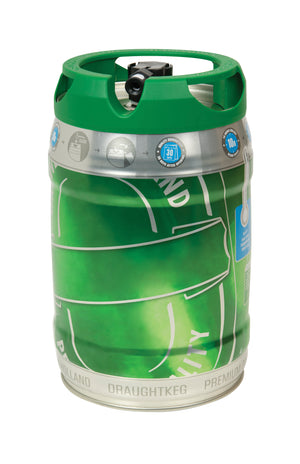 You deserve better than generic canned and bottled beer. Instead, enjoy dispensing your favorite craft brew straight from your countertop tap! Bring five liters of refreshing beer right into the kitchen and keep it cold for 30+ days after tapping. Our sleek black stainless-steel Tap Beer Growler Cooling System is a must-have for all game-day and holiday entertainers.
GRAB A KEG: This versatile system works with all standard 5-liter pressurized and non-pressurized gravity kegs, as well as the included reusable growler keg. It's just what you need for hosting the big game or other gatherings!            
FRESH FOR 30+ DAYS: Use the three included 16-gram CO

2

cartridges or any standard threaded CO

2

/N

2

O cartridge to enjoy fresh beer right in your home.

ICE COLD BREW: Adjust the LED temperature gauge anywhere from 36-53 degrees. Your system will chill within 24 hours, keeping drinks frosty.
ALL THE ACCESSORIES: Our system comes with a stainless-steel removable drip tray for catching overflows, a reusable 5-liter plastic growler, and a squeeze bottle cleaning kit to help keep beer lines clean and ready for action.