The Ultimate Sports Fan Father's Day Gift Guide
The Top 10 Gifts for Dad This Father's Day
‍
Help Dad keep his beer colder longer, especially while tailgating on those hot summer (and even early fall days). This is a 2 piece gift set of stainless steel drink chiller sticks to help keep bottled drinks cold. Simply freeze the sticks fro 45 minutes and then place inside the bottle!
Retails for $16.95 on Amazon.
Prime eligible
‍
‍
‍
‍
‍
‍
‍
‍
‍
Now Dad can take his tailgate from good to great with this quiet, lightweight and portable generator. (Weighs under 99lbs). Pumping out 3,100 starting watts and 2,800 running watts with up to 8 hours of run time on a full tank of gas, this puppy will power all of Dad's game day electronics. And it uses Clean Power (<3% THD, clean electricity), which can be helpful when deal with older, finicky or sensitive electric toys.
Retails for $685.73 on Amazon for Prime members.
Price includes 3 year limited warranty with free lifetime technical support.
‍
‍
‍
‍
3. Sports Mug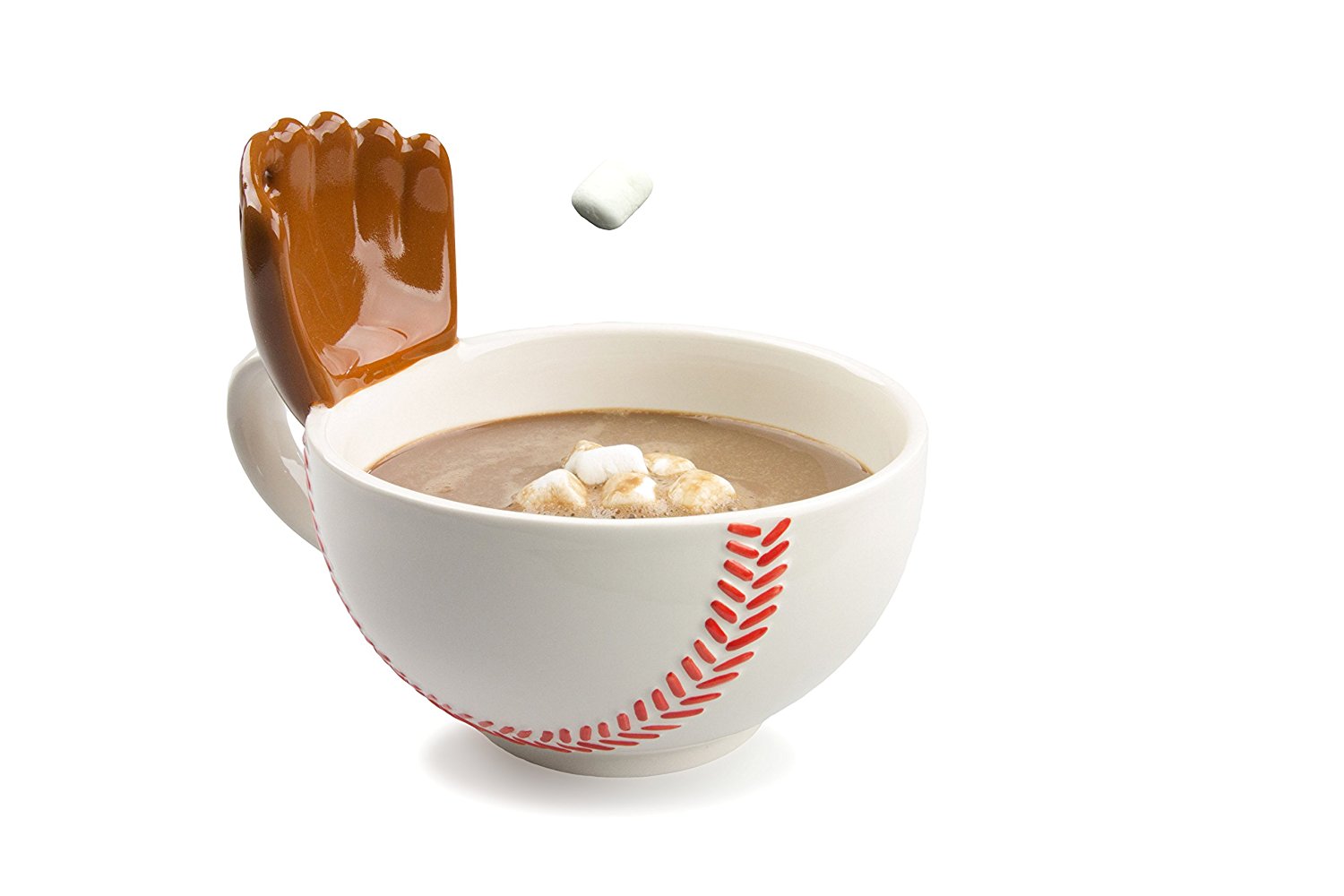 ‍
Whether your dad's a coffee guy or a hot chocolate fiend, these mugs are just cute enough without being too over the top. He'll appreciate the thought and have something fun to drink his morning beverage out of!
All retail on Amazon for $24.
Prime eligible

‍
‍
Just what Dad needs: an addictive and fun desktop distraction! Dad can even adjust the green and the whole thing's magnetic, which makes retrieving the ball a piece of cake.
Retails for $24.08 on Amazon.
Prime eligible

‍
‍
‍
‍
‍
‍
‍
‍
Move over boring charcoal grill! Dad's barbecuing up a storm on this bad boy now! Weighing in at just under 10 pounds, this fun grilling tool is the definition of portable (and the lid locks too for extra safety). Plus we really dig the cool football (oblong) shape. This grill will definitely stand out at your next tailgate.
Retails for $27.14 on Amazon.
Prime eligible
*Also comes in other sports designs:

‍
‍
It's definitely a statement piece. In the very least, it's a conversation starter. And if Dad's got a good sense of humor, he'll probably get a kick out of this. But on the practicality front, this apron is made out of quality fabric and has well-placed pockets all of Dad's grilling needs.
Reads: Papa The Grillmaster - The Man - The Meat - The Legend
Retails for $17.95 on Amazon.
Prime eligible
‍
‍
‍
‍
‍
‍
‍
‍
‍
7. Rollors Game (Bocce Ball meets Horseshoes)
We're always on the lookout for the next best game to play in parking lot before the game. Here's a fun new alternative to corn hole to play with Dad! It's bocce ball (wooden rollers instead of bocce balls) meets horseshoes and the surface you play it on will dictate speed. (Try it not only in the parking lot but also on short or tall grass grass and sand). Give it a whirl...it could become Dad's new favorite pregame game!
Retails for $49.95 on Amazon.
Prime eligible
‍
‍
‍
‍
‍
‍
After a little while, ordinary collapsible tailgating chairs can become so, so uncomfortable. And if Dad wants to get out of one quickly, no dice. Enter this new tailgating chair that he is sure to love--and it rocks too (AKA lets you lean back at a comfortable angle and put your feet out). Holding up to 300 lbs, this chair is actually compact and folks up in an easy to carry shoulder bag.
Retails for $60.03 on Amazon.
Prime eligible
‍
‍
‍
‍
‍
‍
‍
‍
Because it's funny. Because it's kind of cute. And because who doesn't need a good cutting board, especially if it'll give Dad a good chuckle.
Reads: Dad - King of the BBQ and always smokin' hot
Retails for $42.95 on Amazon.
Prime eligible
‍
‍
‍
‍
‍
‍
‍
For the dads who prep all the food on game day, especially the meats, this is the perfect gift. (They're also great if Dad does the oyster shucking, sharpens knives, grates cheese or even uses a mandoline).
Note: this link is for size small. Click below for the other sizes:
Retails for $11.99 on Amazon.
Prime eligible